The Sixth Prison
Version 1.1 and 100 downloads!
---
As of this week, The Sixth Prison has been downloaded 100 times! When I first ventured into VN development, I wasn't sure what kind of response my stories would get, if any. I've been positively surprised by every little heart symbol and lovely comment that I've gotten, both on this website and outside - the community has been incredibly welcoming. I've always been very shy about sharing the worlds I create in my head, so it means a lot to me that anyone at all enjoys the stories I tell. Thank you!
The Sixth Prison received its first update a couple weeks ago. Version 1.1 keeps the story itself the same it was before - it's a straightforward quality upgrade. An icon and a new font were added, and the lone sprite (yes, the pink one) now has the right arm that I had to chop off for the initial release due to time constraints. The intern is... grateful. I think.
Speaking of the intern, I asked him to draw something to celebrate the 100 downloads. He refused, of course, but a time machine allowed his younger and more agreeable self to bring us this very thoughtful piece of art. He used to be so precious! Wonder what changed?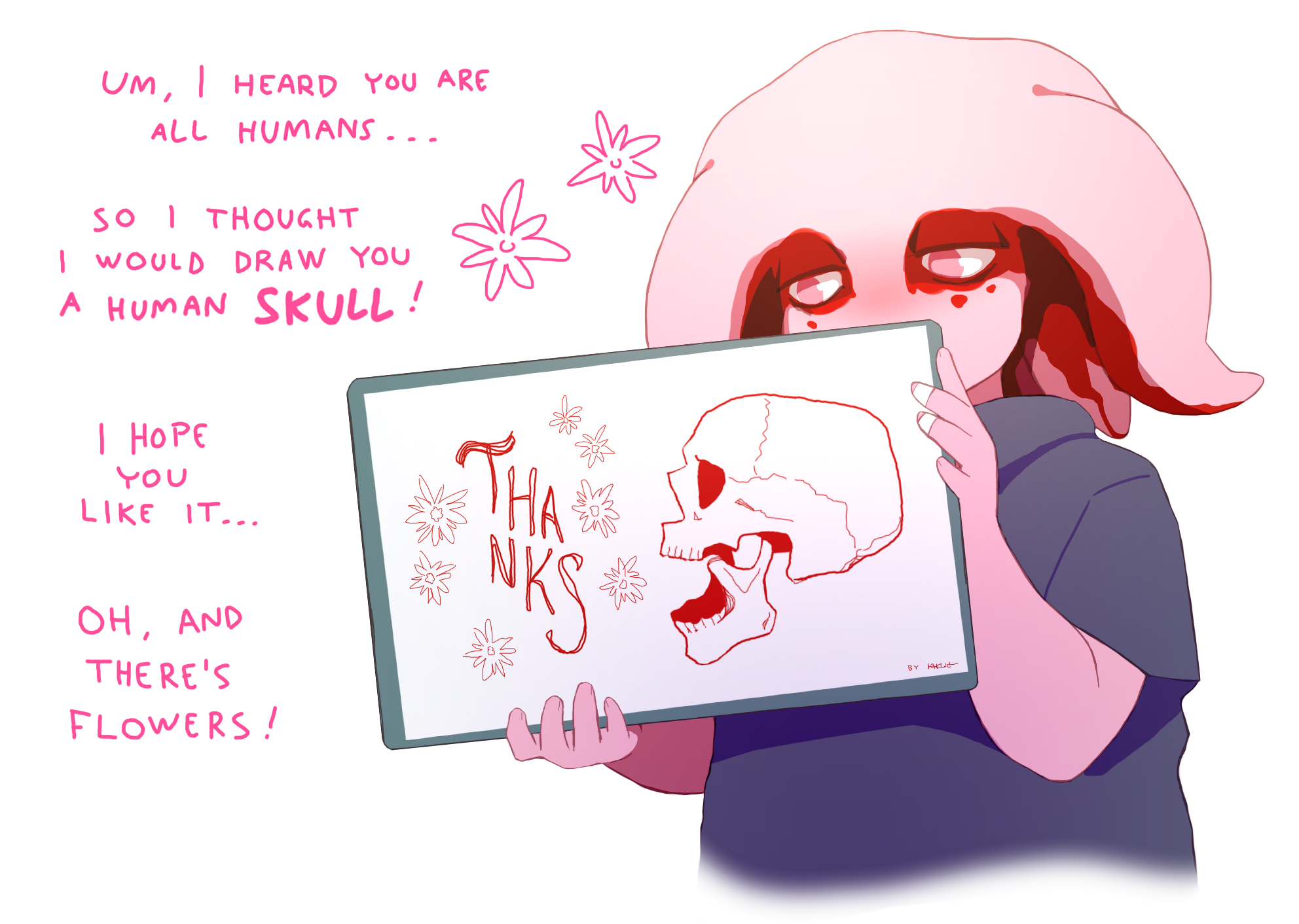 ...Seriously, thank you for being here.
The Sixth Prison's sequel Lavender Link also reached its 100 downloads milestone a while back! I guess Rika and/or Soozee should draw something, too? Follow me on Twitter at @Cryoslight to get the latest updates and sometime soon, previews of my next game! Yes, the third installment of this series is well underway..!
-Cryo
Files
TheSixthPrison-1.1-mac.zip
17 MB
Sep 12, 2020
TheSixthPrison-1.1-pc.zip
35 MB
Sep 12, 2020